Audio and video restoration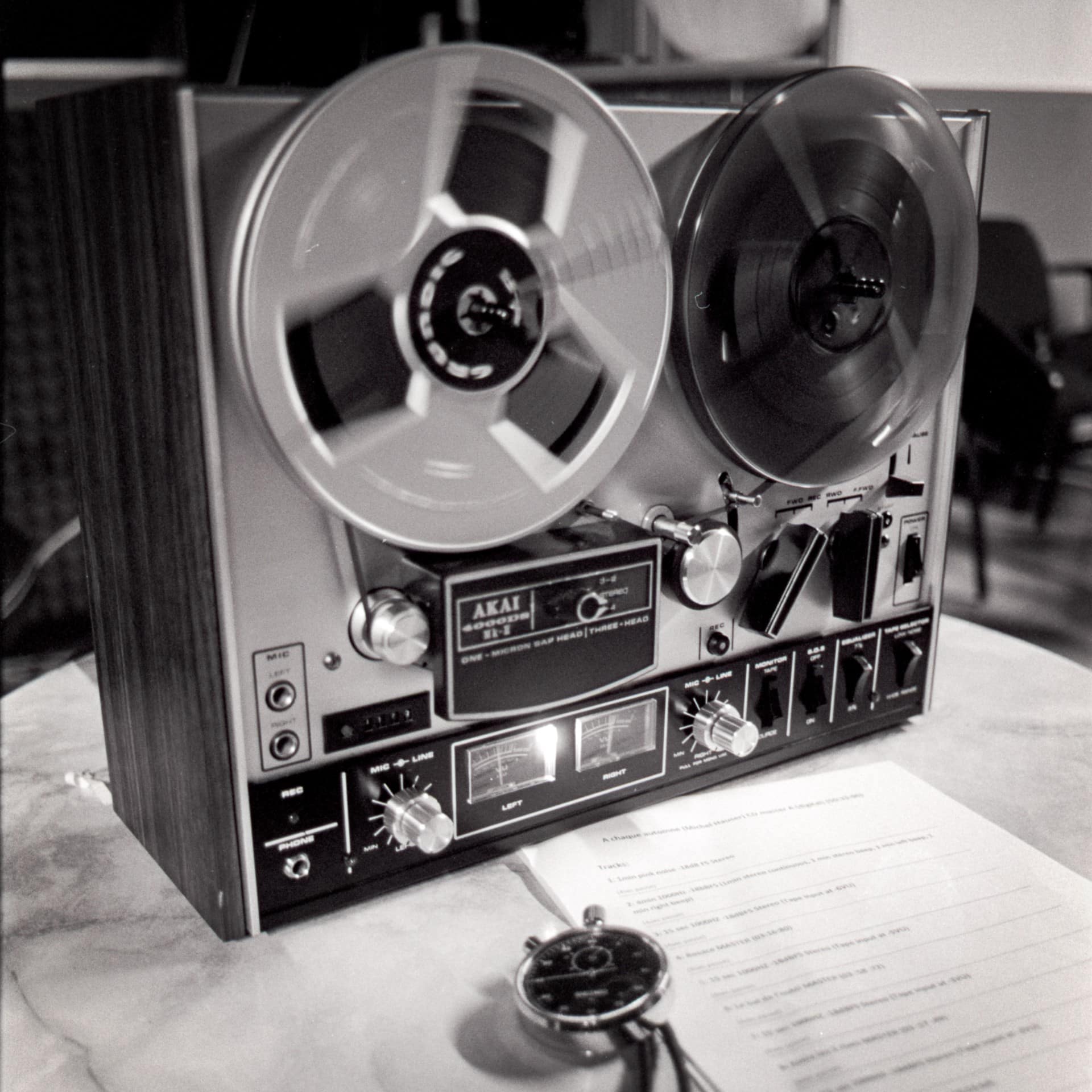 A failed audio recording? (Clipping, interference, ambient or preamplifier noise…)
EMTEX studio can most likely help you repair the damage!
Archives/memories
By a transfer from many analog or digital physical mediums, EMTEX studio will help you save your audio, video or picture documents from the ravages of passing time.
We handle: reel tape, audio and video cassettes, 33, 45 and 78 rpm records, negatives, slides…
Here is an exemple of a restoration work:
Restoration from the original Jordan River Review Records master.
Extract of the musical "Springtime and Stephanie" recorded in 1957.
Track: Did I tell you – Arthur Marshall Fell: